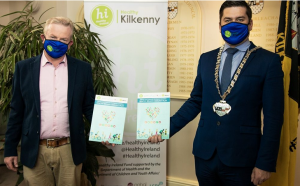 Local Community Development Committees were established in each County under the Local Government Reform Act 2014, and have been given a statutory remit in developing and co-ordinating the delivery of local and community development programmes in their respective areas.
Kilkenny Local Community Development Committee (LCDC) is a public-private partnership and comprises 19 members drawn from 4 main sectors, namely:
State agencies (such as the Education & Training Board, the Dept of Social Protection and Teagasc)
The Local Authority (including local Councillors),
Economic and Social partners (such as the IFA, Chamber of Commerce, the Family Resource Centres and Kilkenny LEADER Partnership), and
The local community and voluntary sector.
The main aim of the LCDC is to improve the delivery of local development and community programmes. The LCDC aims to do this through:
Better strategic planning, and the Committee is currently preparing a Local Economic and Community Plan (LECP) to identify local development priorities for the County over the next 6 years; and
Better oversight of local development programme.
The standing orders are the regulations by which the LCDC conducts its business
Kilkenny LCDC Annual Report can be accessed below-