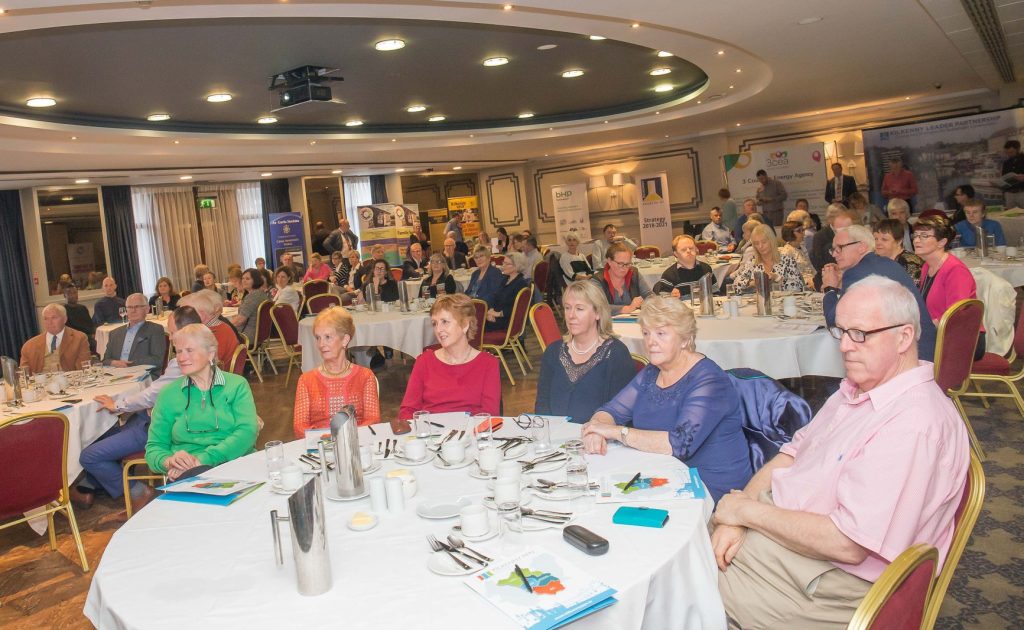 Hopefully this will be the last online Plenary that Kilkenny PPN will have. We are very eager to have an opportunity to meet and greet once again and get back to being back on the ground with you again. Until then, we will continue to work with you and on your behalf to ensure that your voice is heard at policy level.
Kilkenny PPN has continued to work and deliver upon its objectives albeit differently than before. We will be hosting our Plenary online on Tuesday 15th of June from 6.30pm to 8pm.
We are delighted to have Minister of State for Heritage and Electoral Reform, Malcolm Noonan, TD; as our Guest Speaker on the night. We have some minor housekeeping to take care of this year and members will be asked to vote and formally ratify the new PPN representatives on the newly formed Steering Group for the Migrant Integration Plan for Kilkenny. See the below agenda for your attention. If you have any motions for consideration by our members, please send them into us by email on .
• 6.30pm- Opening of Plenary- Introduction by Resource Worker, Mags Whelan
• 6.40-6.55pm- Update on Workplan and Budget by the Secretariat
• 7.00pm-7.15pm-Update on the National Structural Review of the PPN's by the Department of Rural and Community Development and update on the Kilkenny PPN Guideline on Social Enterprise
• 7.15pm-7.25pm- Formal Ratification of the new representatives on the newly formed Steering Group for the Kilkenny Migrant Integration Plan
• 7.25pm-7.35pm- Vote on Motions-
           1. In line with Parity of Esteem, support for payment of PPN representatives by Kilkenny County Council in respect of attendance at Strategic Policy Committees (SPCs) in line with the rate of expenses for Local Representatives.
           2. Following the completion of the Vision for Community Well Being in the coming months, Kilkenny PPN Secretariat seeks approval by members to undertake an online vote of approval via survey vote or email vote in order to formally ratify the report prior to the next plenary in November.
           3. To add an addendum to the present Service Level Agreement / Memorandum of Understanding with Kilkenny Local Authority to ensure that Kilkenny PPN representatives, the Secretariat and Linkage Group members attain a response to any formal representation, request or submission within a 2 week time-frame.
• 7.35pm-7.55pm- Guest Speaker Address by Minister of State for Heritage and Electoral Reform, Malcolm Noonan, TD
• 8pm- Close of Plenary
To register for the Plenary, please click on the link below-
https://us02web.zoom.us/meeting/register/tZEpdOCgrj0rE93sWP7Q4D1p5_7Z9HKGI1Lz
After registering, you will receive a confirmation email containing information about joining the meeting.
If you wish to put forward a motion for consideration at Plenary, please email prior to close of business on Tuesday 8th of June.
Looking forward to catching up with you all.
Kind regards
Mags and Bortha