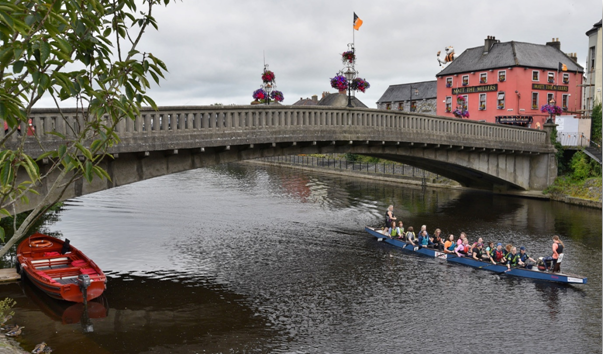 Kilkenny's Rivers are under threat from Pollution
A PPN community group meeting, organised by the Local Authority Waters Programme (LAWPRO) and facilitated by Kilkenny PPN, will take place on Tuesday 23rd of November 2021 at 7pm. The purpose is to discuss the issues affecting water quality in Kilkennyrivers, andwhat is proposed to protect and restore them. If you are concerned about the condition of your local river. Please join the meeting and have your say.
Water quality in our rivers, lakes, groundwater, and coastal waters have deteriorated in recent years. We need urgent action to halt this decline and reverse the damage. This meeting is about how we can protect and restore good water quality and how that will benefit healthy communities.
On Monday 27th September 2021, the Draft River Basin Management Plan for Ireland was published for public consultation until March 2022.Protecting and restoring good water quality are two core aims of this plan. LAWPRO are asking for your views and comments on what needs to happen for the next six-years that can make a difference for water quality, nature, climate, and local communities.
See link for meeting here: Join Zoom Meeting
https://lawaters-ie.zoom.us/j/88912803311?pwd=aE1xbzdRRWtlR0VCWjNVYzY2M1ZTQT09
More details will follow in local press and radio in the coming weeks.You can also find out more online at www.lawaters.ie| Facebook @LAWPROteam | Twitter @watersprogramme
There is also a Virtual Consultation Room on the Draft River Basin Management Plan for Ireland 2022–2027 – via https://drbmp-vcr.ie/
If you would like any further information,please contact Kilkenny Community Water Officer Ann Phelan on 085-8084067 or at 
Details of the public consultation on the draft river basin management plan available at https://www.gov.ie/en/consultation/2bda0-public-consultation-on-the-draft-river-basin-management-plan-for-ireland-2022-2027/