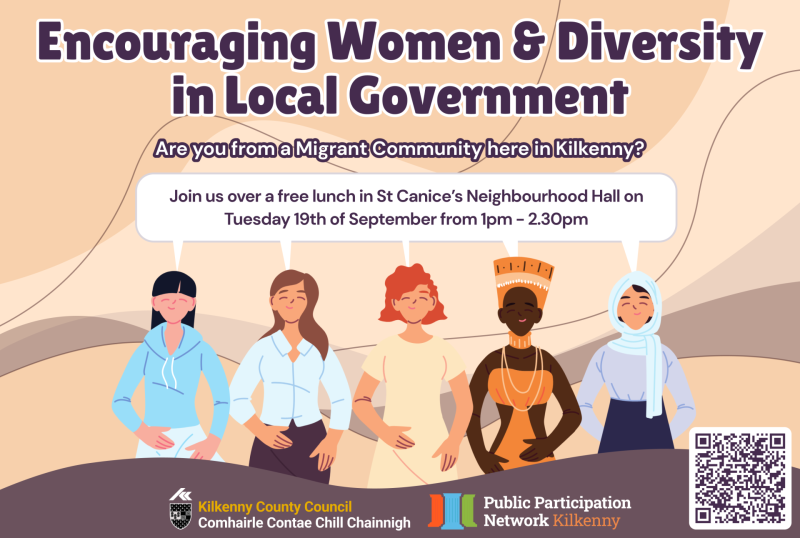 The Kilkenny PPN is working in conjunction with the Kilkenny County Council on a series of informative sessions around the county to encourage female members of migrant communities to get involved in local government.
Our first session will be held in St Canice's Neighbourhood Hall on Tuesday 19th of September from 1 pm-2.30 pm with a Free Lunch for those participating.
During this session, we will cover a brief history of Ireland's political system and how you can access tools & resources to help you engage with local/national government and become a more active citizen.
Please register your interest in advance by emailing , calling 056 779 4255, or scanning the QR code in the image above.