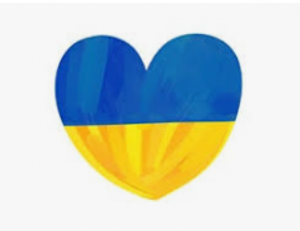 Kilkenny Public Participation Network (PPN) has developed an Information Tool which details the services and supports in Kilkenny and nationally that are available to the people of Ukraine and their families. Click on the link below to find out more. You can also get copies of this information from the Ukrainian Response "One Stop Shop" located on John's Street, Kilkenny.
Kilkenny PPN is part of the Community Response Forum for Ukraine which is led by Kilkenny Local Authority and has multiple agencies and services providers in attendance including the Civil Defence, Kilkenny LEADER Partnership, the HSE, the Education and Training Board (ETB), the Children and Young People's Service Committee (CYPSC), KRSP, An Garda Siochana, Ring-a-link, the Older Person's Council (OPC), Healthy Kilkenny, the GAA, the IFA, the Local Enterprise Office, the Intreo Office, KCLR96FM, Community Radio Kilkenny City,  to name but a few.
Tetiana Kuschyk is coordinating KCLR's Ukrainian Information Service. Tetiana also sits on the Community Response Forum. Tetiana fled to Kilkenny after the invasion with the help of local man Frank Flood with whom she was working in Ukraine and they're now trying to assist others on their way here.
Tetiana played a significant role in helping to translate this document. On behalf of the Forum and the PPN, we wish to extend our sincerest thanks to her for her continued support and assistance.
Should you wish to make contact with Tetiana, you can do so via:
Many thanks
Mags and Bortha, Kilkenny PPN