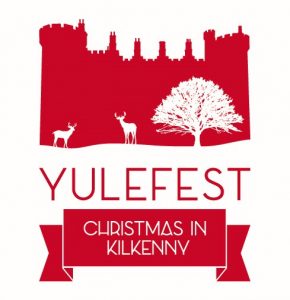 YULEFEST 2022 COMMUNITY ENHANCEMENT FUNDING SCHEME
Yulefest – Christmas in Kilkenny 2022 is offering grant-aid to enable towns and villages in the Municipal Districts of Kilkenny to enhance the 2022 Christmas experience for everyone in their area. Applications can only be submitted by established local community groups. Individuals cannot apply!!!!
The funding is available to community organisations to dress and light your town or village or create an outdoor public Christmas experiences or events which would be accessible and applicable to all of the community for example;
Dressing towns and villages for Christmas in a sustainable, environmentally friendly way.
Creating / Lighting /Decorating a specific area in the community with a Yulefest 'Christmas in Kilkenny' theme;
Organising a Christmas event which engages local performers e.g. Choral/music performances;
Organising 'green' environmental Christmas activities – e.g community Christmas cycle, walk, trail etc.
Preference is given to  applications which are aligned with the ethos of Yulefest, that of inclusivity, participation and engagement across the entire community.
Please see the application form here: Yulefest Municipal Funding Application 2022
NOTE
This scheme for all county towns and villages in Kilkenny municipal districts and has a total fund of €8,000. Eligible expenditure will be subject to maximum 75% funding.
Only one application per town or village will be approved, therefore communities are asked to coordinate a single application from their town or village.
Please submit completed Grant Applications to 
Closing date: Friday 19th November 2021.